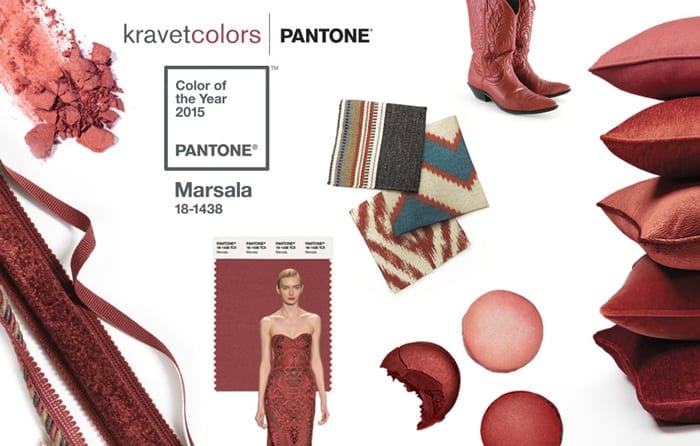 Pantone Colour 2015 – Marsala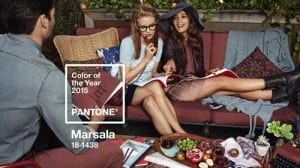 The beginning of a new year hails all kinds of interesting things, but in the interior design world one of the most significant is the unveiling of Pantone's 'Colour of the Year'.
For 2015, the colour that has been chosen is Marsala – a rich, deep red that heads towards brown. There are a number of reasons why this is a beautiful colour to incorporate in your home design this year, so here we take a look at what makes Marsala so special, and so very 'now':
Great for Men and Women
This colour really is suitable for everyone. In fashion, it is popular because it flatters a lot of skin tones, but in interior design, it is the fact that this colour can look both feminine and masculine, and has a sophistication that appeals to everybody. Whether you are decorating a bachelor pad, a family dining room or a teen's bedroom, this is a warm, rich and even seductive colour that also hints at food and wine, so it can work in almost any setting.
Great for Indoors and Outside Spaces
While, as discussed above, Marsala is a great shade to use in any room in any style of home, it can also look beautiful on things like outdoor cushions to add a nice accent to your outdoor spaces. Marsala can sit nicely with natural earthy colours from your garden, while adding a subtle wave of colour that is bold enough to be interesting, rich enough to look opulent, and yet subtle enough to be unintrusive. For outdoor furniture cushions then, it is ideal, and will work with all shades of wood or with black or white furniture. If you are looking for outdoor chair cushions or other colour accents for your garden furniture or balcony, choose Marsala for a truly tasteful look this summer.
Works With Texture
The beautiful, winey colour of Pantone's Marsala is just begging to be textured, so when choosing accessories for your home or garden look for things like tapestry style fabrics, velvet and even suede in this shade to get a really wonderful look.
Marsala is a colour you can add to your home this year and keep for many years to come. This is a modern classic, rather than a fad colour, so don't be intimidated by its Colour of the Year status and use it generously in your coming decorating projects!
As the unofficial 'Cushion Experts', Cushion Factory would love to help you create a space that you and your guests cant wait to relax in. Say goodbye to those old faded cushions or that bare space.
If you would like to see what we have created for other clients around Australia, click here to go our Client Photo gallery. Have a question? Don't hesitate to email us at sales@cushionfactory.com.au or phone us at 08 9250 6645.
We would love to hear about your next decorating project!