Outdoor round cushions can be made to any size for all of your seating needs. Bar stools or cane settings, your design is limitless with hundreds of fabrics to choose from, as well as options such as piping and ties.
Design & Order Your Custom Outdoor Round Cushions Online:
Now is the exciting time when you get to design your outdoor round cushions. The process is simple. Follow the 5 steps below to choose your fabric, piping, filling, ties and set your ideal cushion measurements. Then simply set your quantity and place your order! It's that easy.
If you have any trouble or would like to ask a question please call us on 1300 448 297 or send us a message.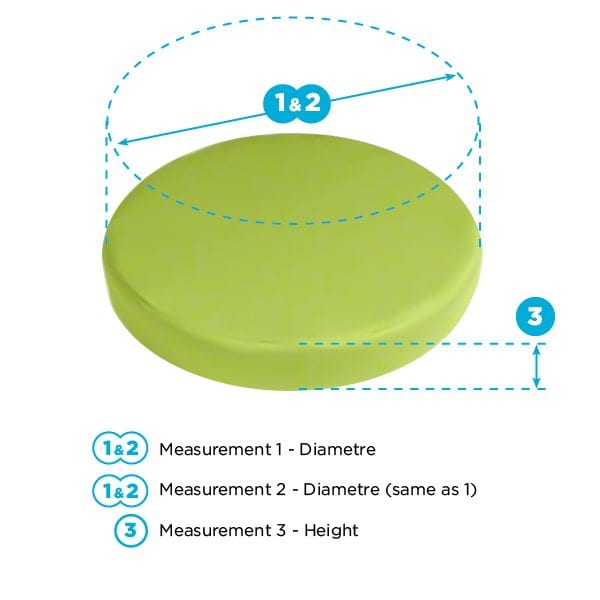 How to measure Outdoor Round Cushions
Measure the diameter of the cushion

in millimetres

rounded to nearest 5mm and put this in measurement 1 & measurement 2.
Decide on what thickness you would like. Our Round cushions start at from 50mm thick. A concealed zip will be placed at the back of the cushion.