Add some fresh new comfy back cushions to your lounge. Cushion Factory can create a stylish, soft cushion in your choice of fabric, for that lazy Sunday afternoon.
Design & Order Your Custom Outdoor Seat Cushions Online:
Now is the exciting time when you get to design your outdoor seat cushions. The process is simple. Follow the 5 steps below to choose your fabric, piping, filling, ties and set your ideal cushion measurements. Then simply set your quantity and place your order! It's that easy.
If you have any trouble or would like to ask a question please call us on 1300 448 297 or send us a message.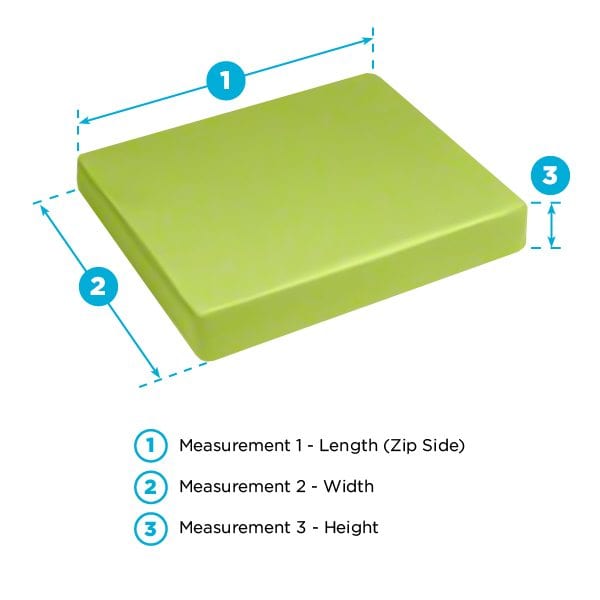 How to measure for Indoor Back Cushions.
Measure the length of the cushion area

in millimetres

rounded to nearest 5mm*. This is the side where we will place a concealed zip.
Measure the width of the cushion area

in millimetres

rounded to nearest 5mm*.
Decide on what thickness you would like. Most back cushions range from 75mm to 150mm*.
*If you have chosen our Pillow Mix fill, please take into account that once the cushion is filled, the height and width will be slightly less than the measurements ordered, as these type of cushions bulge out. For example, a 500mm x 500mm pillow will fit into a 440mm x 440mm space.