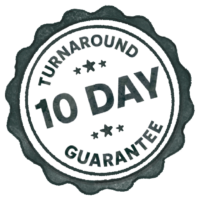 Fastest Custom Made Cushions in Australia Now Available At Cushion Factory
We have listened to the feedback that customers want their new cushions fast! So Cushion Factory are very pleased to introduce our new initiative:
10 Day Turnaround Cushions*
Still the same great fabrics
Still made in Australia
Still the same quality
Still the Lifetime Workmanship Guarantee
NO EXTRA COST!
*Terms and Conditions
Cushion Factory will complete your cushion order within 10 working days based on the following conditions:
Available on any fabric from our FAST Fabrics and any Warwick Fabric
Fabrics must be in stock at our warehouse or the supplier's warehouse to qualify for the 10 day cushions. If the fabrics are not available as above, then our usual completion times will apply.
The 10 day time frame starts the next working day after the order has been fully paid and after any changes have been made
Public Holidays are not included in this timeframe so please allow an extra day for each public holiday
Cushions that require a template, ie a curved cushion, will not qualify for this initiative, as more time is required to complete these types of cushions.
Large orders may not qualify for this 10 day time frame. Please contact us directly before purchasing large quantities of cushions
If we miss our 10 day deadline, we'll send you a Free Throw Cushion Cover 🙂